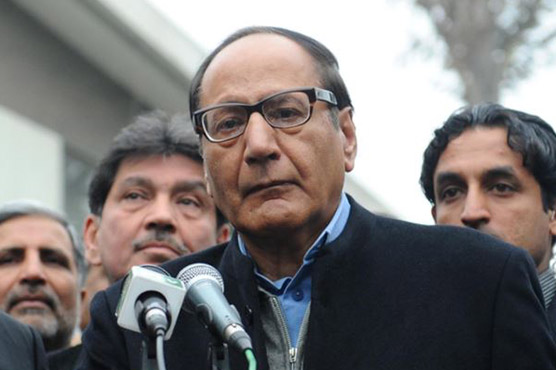 ISLAMABAD: PML-Q chief Chaudhry Shujaat Hussain has presented himself for trial under Article 6 of the constitution for having supported former president retired Gen Pervez Musharraf's decision to proclaim the state of emergency on Nov 3, 2007.
Taking part in a debate in the Senate on the country's security situation on Monday, Chaudhry Shujaat also called for trial of former army chief Ashfaq Parvez Kayani, former Punjab chief minister Chaudhry Pervez Elahi and former chief justice Iftikhar Muhammad Chaudhry for supporting Gen Musharraf on different occasions. He suggested that instead of Nov 3, 2007, the trial should begin from Oct 12, 1999, when Gen Musharraf, as army chief, had toppled the elected government of Nawaz Sharif.
The PML-Q president criticised the use of word "treason" for the case on which Gen Musharraf was being tried and said it was used for a person having joined hands with enemies of the country. "What message we want to give to the world by declaring that our army chief was a traitor?" asked Chaudhry Shujaat, the head of the ruling party at the time of Gen Musharraf's rule in the country.
Latest news, world news, current affairs, breaking news, arab country news, daily news, Islamic news, india news, Pakistan news, , india Pakistan news, current news, news headlines, Latest World News,Articles,
Latest news, latest urdu news, world news, current affairs, breaking news, arab country news, sport news, cricket news, daily news, Islamic news, india news, Pakistan news, india Pakistan news, current news,Current affairs, Economic Affairs,Islam and Human Rights, Islam and Politics , Islam and the West, Muslim Media, Islamic Society, Islamic World,Latest World News, breaking news ,Top Breaking News, Current Affairs, daily news, recent news, news headlines