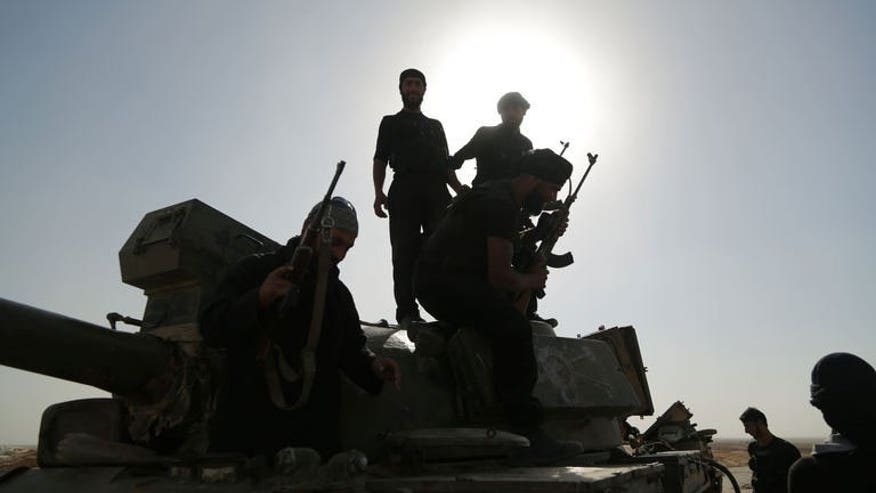 BEIRUT: Clashes between Syrian government forces and opposition fighters killed 14 rebels in a flare-up overnight along a strategic corridor between Damascus and the Lebanese border, activists said Thursday.
The fighting in Zabadani - a town near Damascus and the last rebel stronghold in the area - is part of the larger battle for control of the mountainous Qalamoun region, stretching from the Syrian capital to the border with Lebanon.
President Bashar Assad's forces, backed by Lebanese militant Hezbollah fighters, launched an offensive in Qalamoun in mid-November, ousting rebels from the area and cutting their supply routes from Lebanon.
According to the Britain-based Syrian Observatory for Human Rights, which gathers reports from opposition activists on the ground, the latest bout of clashes killed 14 rebels and an unknown number of soldiers. Syrian government does not publicize its casualty figures in the 3-year-old conflict.
Another activist group, The Syria-based Local Coordination Committees, said government aircraft dropped four crude bombs on Zabadani overnight.
The Qalamoun region was a key supply corridor from Lebanon to opposition-held rural areas around Damascus. From there, rebels have been firing mortars into the capital, the seat of Assad's government.
اردو میں پڑھئے
Latest news, world news, current affairs, breaking news, arab country news, daily news, Islamic news, india news, Pakistan news, , india Pakistan news, current news, news headlines, Latest World News,Articles,
Latest news, latest urdu news, world news, current affairs, breaking news, arab country news, sport news, cricket news, daily news, Islamic news, india news, Pakistan news, india Pakistan news, current news,Current affairs, Economic Affairs,Islam and Human Rights, Islam and Politics , Islam and the West, Muslim Media, Islamic Society, Islamic World,Latest World News, breaking news ,Top Breaking News, Current Affairs, daily news, recent news, news headlines