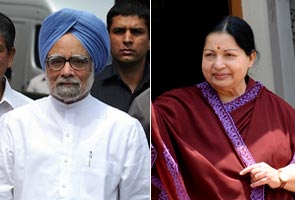 Chennai: Prime Minister Manmohan Singh condemned the Chennai blasts, saying such "barbaric acts" highlight the "desperation and cowardice" of those responsible and asserted that no efforts would be spared in bringing the perpetrators to justice.Tamil Nadu Chief Minister J. Jayalalithaa strongly condemned the twin bomb blasts on a train and expressed her grief at the death of one young woman and several who were injured.
The explosions occurred at 7:15am, as the Bangalore-Guwahati Express approached Platform No. 9, a top police officer said, identifying the deceased as a 22-year-old passenger named Swati.
The injured have been taken to the Rajiv Gandhi General Hospital.Police said the blasts damaged sleeper class coaches S3, S4 and S5 of the Bangalore-Guwahati Express. The coaches have been detached from the train and are being sent for forensic analysis, said S.Vijayakumaran, additional general manager, Southern Railways.
اردو میں پڑھئے
Latest news, world news, current affairs, breaking news, arab country news, daily news, Islamic news, india news, Pakistan news, , india Pakistan news, current news, news headlines, Latest World News,Articles,
Latest news, latest urdu news, world news, current affairs, breaking news, arab country news, sport news, cricket news, daily news, Islamic news, india news, Pakistan news, india Pakistan news, current news,Current affairs, Economic Affairs,Islam and Human Rights, Islam and Politics , Islam and the West, Muslim Media, Islamic Society, Islamic World,Latest World News, breaking news ,Top Breaking News, Current Affairs, daily news, recent news, news headlines